It's a dreary Sunday here in the east, with the promise of rain to take what's left of our precious snow. As if in anticipation of this day, a heavy Priority Mail box from California recently arrived. Cousin D, in a race to save her California hillside of citrus from a cold snap, did a mass harvest and shared some of it with me. As a former Vermonter, D knows the mixed blessing of March in New England–winter's easing its grip, but…the mud!–and the curative power of Meyer lemons. On top of that, she's just darned thoughtful!
Rather than reinvent the citrus wheel, I'm going to revisit some favorites from Lemonpalooza 1, (Lemon simple syrup, and roasted lemon shallot vinaigrette for an off the hook chicken bread salad) and from the sequel, Lemonpalooza 2 (lemon pudding cake, preserved lemons and the lemon blueberry sunshine loaf that I discovered the last time Cousin D bestowed her citrus bounty on me.)
For breakie, squeeze some on top of the classic Dutch Bunny to put a big smiley face on your day, orrrr nothing says "I love you" and also "Don't mess with me" like Sassy Sansa Lemon Ginger scones. If you really want to jumpstart summer, make up a Lemon Beach Pie.
Of course, there's nothing wrong with plowing through your lemons as straight up lemon juice in and on everything. Tea? Smoothies? Sprtizers? Cocktails? Yes please!
If you've already embarked on spring training, squeeze them up for some minty snap pea salad, lemony shrimp and bulgur salad, lemon cauliflower couscous or pretty much anything that could use some fresh zip.
Wherever you are on this spring day I hope you find some brightness and warmth.
PS. We're taking votes for your favorite lemon recipes. First vote is by Aunt D for lemon posset, in Lemonpalooza 1. Solid choice!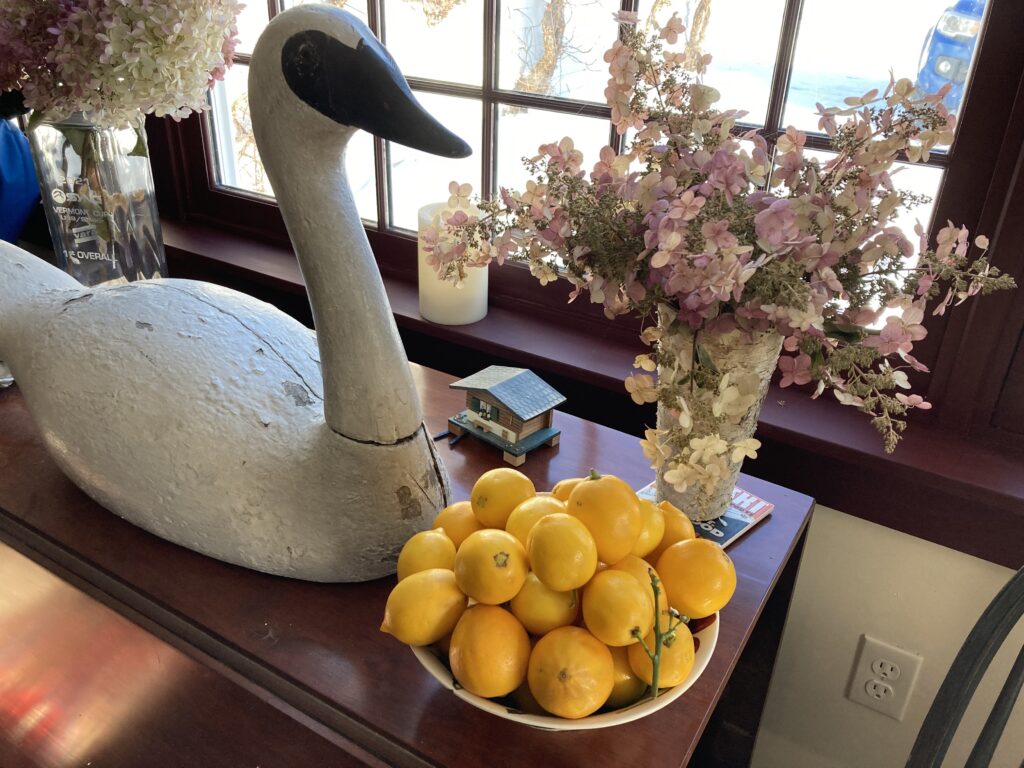 If you enjoyed this article, Get email updates (It's Free)