Game of Scones, Episode 1
To state the obvious, it's been a long cold winter. We need a little heat. We need a little action. We need a little Game of Thrones…and we're getting it. To celebrate the final season, which got underway last Sunday, Bring It is premiering its own Game of Scones. For each of these last six episodes Bring It's bringing you a G.O.T. themed scone. First up, the White Hot Jon Snow scone, because really, we missed you Jon Snow.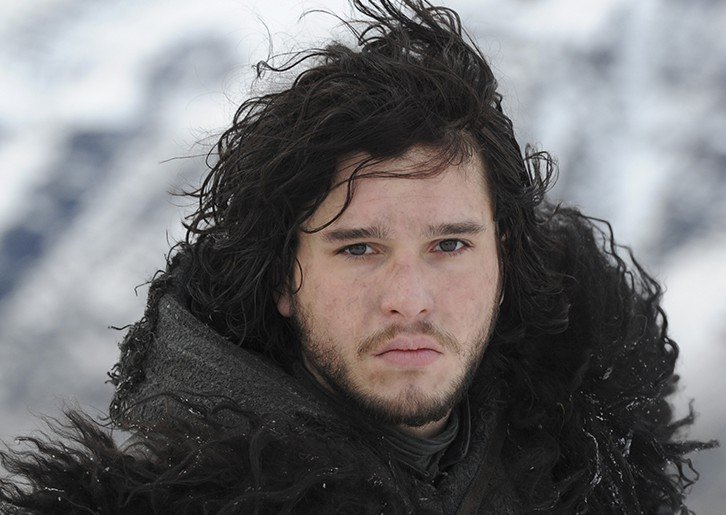 To realize this dream, I teamed up with Granite State baker Erica Wilson, of Queen Bee's Kitchen. Though not a thrones watcher, Erica embraced the spirit of the challenge and honed in on a recipe to honor Jon Snow, the oh-so-hot true king of the Seven Kingdoms. As surely as his butt belongs on the Iron Throne, these scones belong on your Easter table.
Like their namesake, these jalapeño cheddar scones will warm you up on a cold day while bringing in some fresh zing and the promise of brighter days. They feature WHITE cheddar cheese, because that's the real deal (I'm looking at you, westerners), and diced jalapenos for a fresh, hotness of being that'll make your heart beat faster
Check out Erica's post for a more thorough scone tutorial. She talks of cold butter, and good butter, and cutting butter, and all the things that separate sconeology from mere biscuitology. If you're new to scones you'll want to check it out.
I highly suggest you bring some White Hot Jon Snow Scones wherever you go this Easter Sunday. Enjoy them while making nice with family and gearing up for the real event of the day—Episode Two. Then hunker in and ponder which character might inspire of our next creation. By the way, Queen Bee's Kitchen can deliver anywhere in New Hampshire. If you need some hot little hunks of Jon Snow with zero effort contact the queen!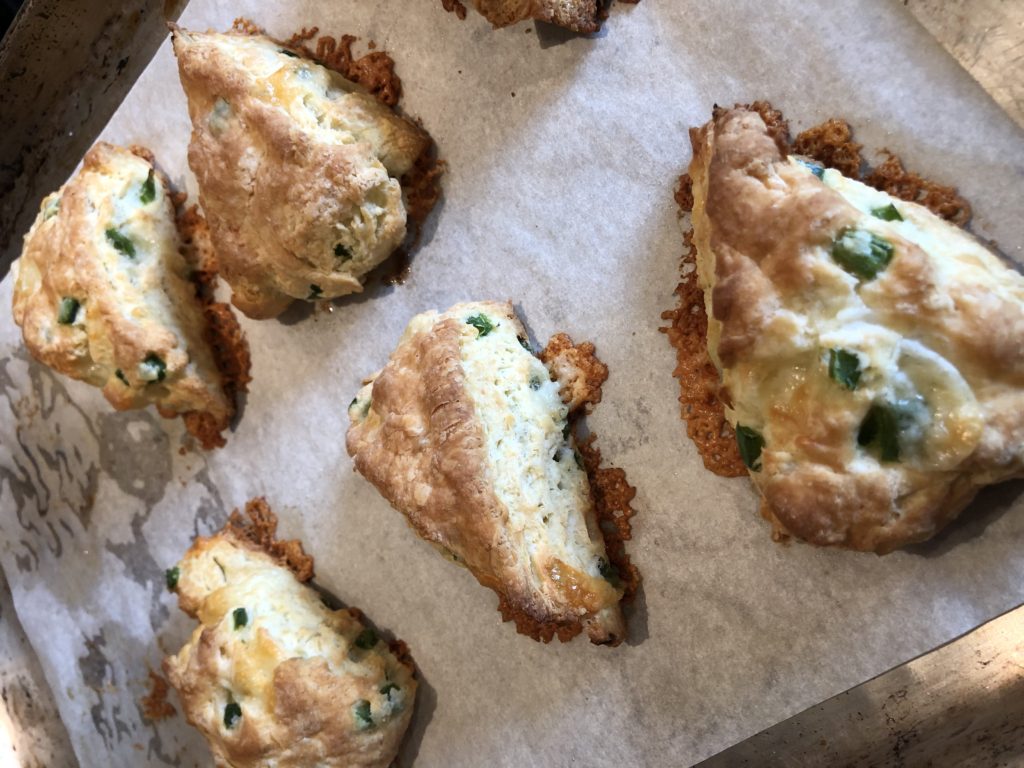 White Hot Jon Snow Scones
From Peter Oleyer at Calexico Carne Asada in Brooklyn, via NYMag and Smitten Kitchen
Ingredients
2 cups all-purpose flour
1 tablespoon baking powder
1 teaspoon salt
8 tablespoons (1 stick or 4 ounces) cold butter, diced
1/2 cup heavy cream
3 eggs divided
1/4 pound sharp WHITE Cheddar cheese diced
2 small jalapeños pepper minced
Method
Preheat oven to 400°F. In a small skillet, melt 1/2 tablespoon of butter and sauté the jalapeños in it until soft, about two minutes. Let them cool, then place them in a small bowl with the cheddar cheese and coat them with one tablespoon of the flour. Combine the remaining flour with the baking powder and salt. Cut in the remaining butter with a pastry blender, fork or two knives, until the butter bits are pea sized.
Lightly whip two of the eggs and cream and add to the flour-butter mixture. Using a wooden spoon, fold mixture until it begins to come together. Add the cheddar-jalapeño mixture to the dough and mix until everything is incorporated.
Turn out the dough onto a well-floured surface and knead gently for less than one minute. Pat dough out to a 3/4- to 1-inch thickness and either cut into 8 triangles or the shape of your choice with a biscuit cutter. Make an egg wash by beating the remaining egg with a teaspoon of water. Brush the scones with egg wash and place on a parchment-lined (or well-oiled) baking sheet. Bake for 25 minutes or until golden brown.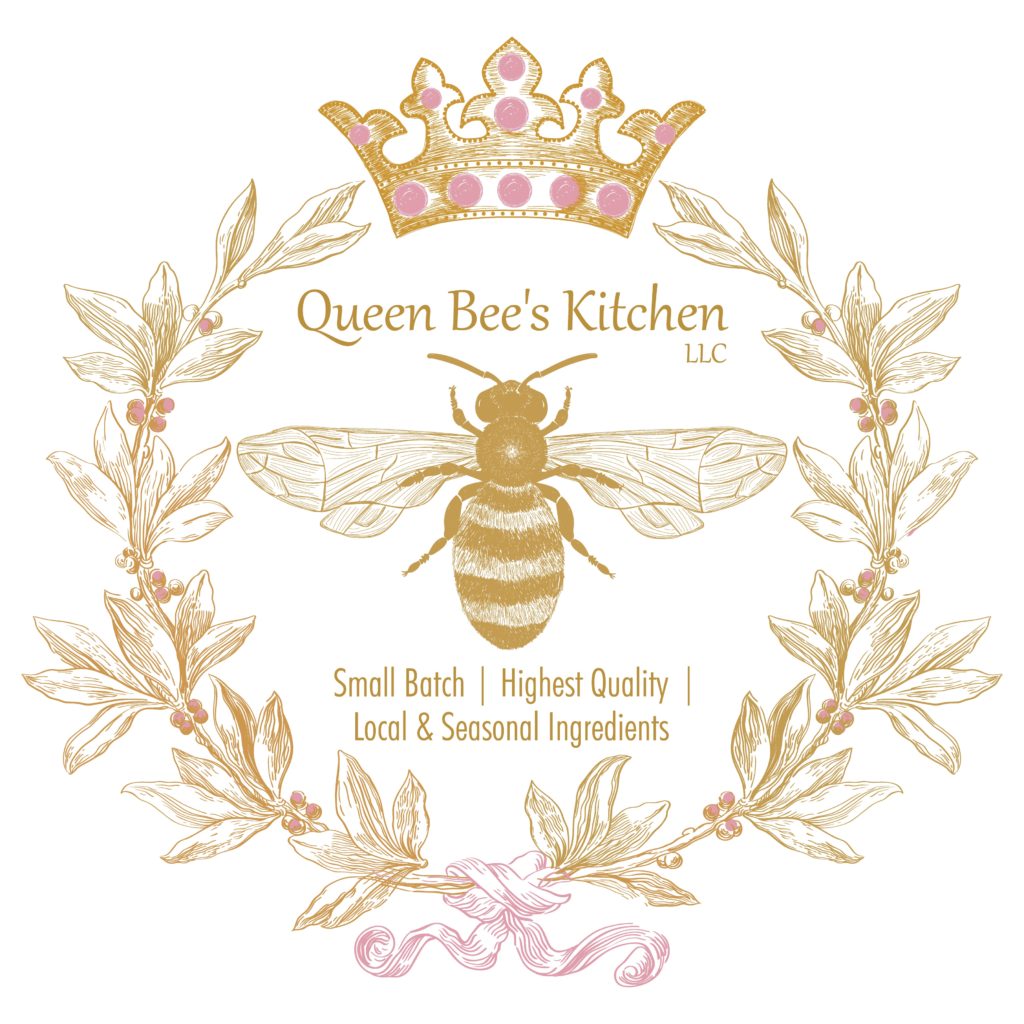 If you enjoyed this article, Get email updates (It's Free)