And, an entire summer later, we're back in the blogosphere. Long story short, there has been plenty of cooking and feeding going on, but not a ton of uploading and chronicling. Thanks to some kind friends I've gotten back to using real, hard copy cookbooks, and the Internet has been as relentless as ever serving up delicious wins and epic fails. Now, it's time to revisit these favorite recipes so I, a: remember where they are, and b: can share them with my peeps!
We're going to start back nice and easy. Then we're going to get a little weird. I promise it's all good stuff, but weird nonetheless. For now, we have Blueberry Breakfast Cake that I made more times than I can remember last summer. It's like a delicious collision of a Dutch Bunny a blueberry muffin and a cheesecake.
This comes straight from King Arthur Flour, and it is foolproof. My only additional note is to use a cookie sheet on the rack below if you are using a springform pan, so you don't bake any blueberry goodness onto your oven floor. Yes, I learned that the hard way.
Other than that, this is bombproof, and perfect for those late harvest blueberries or the ones in your freezer. I hope you love it!
Blueberry Breakfast Cake
Ingredients:
3 large eggs
1/2 cup + 2 tablespoons (124g) granulated sugar
6 tablespoons (85g) melted unsalted butter
1 cup (227g) ricotta cheese
1 cup (227g) sour cream
1 teaspoon vanilla extract
1 cup (120g) King Arthur Unbleached All-Purpose Flour
1/2 teaspoon salt
1 1/4 teaspoons baking powder
1 1/2 cups (255g) blueberries, fresh or frozen
cinnamon or confectioners' sugar, for serving (optional)
Method:
Preheat the oven to 350°F. Lightly grease an 8″ round cake or springform pan that's at least 2″ deep.
In a large mixing bowl, using a whisk attachment (or by hand Laura Ingalls Wilder style), beat together the eggs and sugar until thick and lighter in color. Add the butter, ricotta, sour cream, and vanilla.
Add the flour, salt, and baking powder, mixing until combined.
Pour the batter into the pan and scatter the berries evenly over the top.
Bake the cake for 45 to 50 minutes if using fresh berries (55 to 65 minutes for frozen), until the edges of the cake are lightly browned. The cake should be set throughout, although it will still jiggle when gently shaken.
Remove from the oven and let rest at room temperature for 30 minutes to firm up. Serve warm with cinnamon or confectioners' sugar (if desired).
Store leftovers in the fridge for up to 5 days.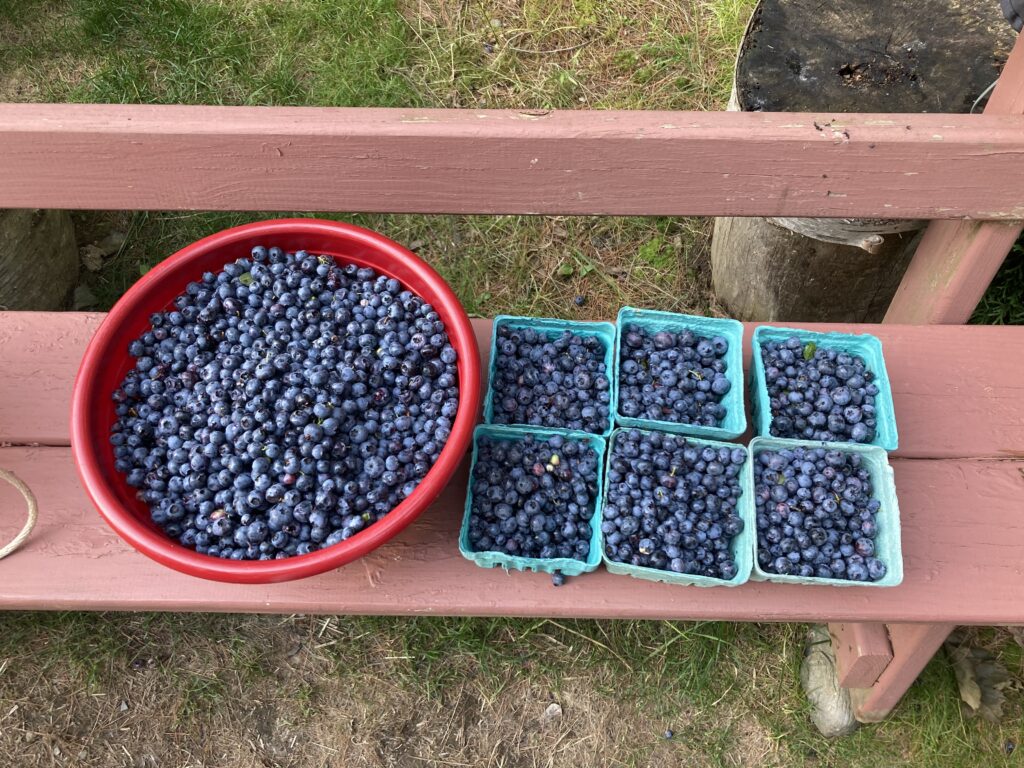 If you enjoyed this article, Get email updates (It's Free)