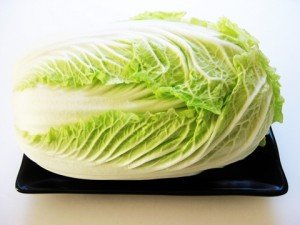 Behold the humble cabbage that became a neighborhood icon. It all started when I found this recipe in Sunset magazine. (When you are a west coast girl living in the east, Sunset is like crack, with all its pictures of patio parties, seaside picnics and year round outdoor showers.) I started making it one summer and people loved it. They asked for the recipe, cautiously, which was the first time I realized some people guard their recipes like state secrets. As if one person's resolve is any match for google. Anyway, I made it more and people kept asking.
But as many times as I emailed the recipe, nobody ever made the slaw. It was as if I was the only one with neighborhood rights to it. One friend claimed she had tried to make it but it "just wasn't the same." Nobody took ownership for making it, but they darned well knew about it. One time I brought the slaw to an end of school party and realized I had forgotten the dressing at home. As I headed to my car to retrieve it back at my house, one of the other guests quickly looked in the fridge and pulled out some ranch dressing. "Here!" she said helpfully. "This will work fine." The assembled mothers looked at her like she had just proposed year round school. "No," said another woman shaking her head with resignation. "She needs to go home."
I always sent the recipe along with its original name, but it became "Edie's Slaw" by reputation. Then one time I paused before hitting send, and changed the title to "Edie's Slaw." I have never been great at self-promotion, but I figured with all the dicing and slicing I deserved some credit, right?
Still, I never felt comfortable with putting my name on something just because I saw it first. It was our neighbor and plumber who solved both the distribution and naming issues. He had tasted the slaw at a mutual friend's house and one time when he came to fix our frozen pipes he mentioned how much he liked the slaw. I passed along the recipe. A few years passed, and as far as I could tell I remained sole bearer of the slaw. Finally, one summer I ran into the plumber on a non-professional basis, and he said he needed to make a confession.
"I bring that slaw to every barbecue I go to in the summer," he admitted sheepishly. "And I feel so guilty, because every time I'm the hero, even though I tell people it's not really mine."
"It's yours," I assured him. "Run with it!"
That's when I decided to name it "Hero Slaw" and leave it at that. Not two days later a woman I barely knew waved me down as I made my way home: "I made your slaw again yesterday. It's great!" So here it is, your key to getting an invite to every pot luck you desire.

Hero Slaw
Prep and cook time: About 1 hour. Makes: About 14 cups; 14 to 16 servings
Ingredients
2/3 cup slivered almonds
8 cups (about 1 lb.) coarsely shredded napa cabbage
12 oz. snow peas, strings removed, rinsed and thinly sliced
1 1/3 cups thinly sliced radishes
1 1/3 cups thinly sliced green onions (including green tops)
1 1/3 cups lightly packed fresh cilantro leaves, rinsed
Creamy soy dressing (recipe follows)
Method
Place almonds in a 9-inch cake pan. Bake in a 350° oven until golden, shaking pan once, 6 to 9 minutes.
In a large bowl, combine cabbage, snow peas, radishes, green onions, and cilantro.
Add dressing and almonds to cabbage mixture; mix gently to coat. Pour into a serving bowl.
Creamy soy dressing:
In a small bowl, combine 3 tablespoons white wine vinegar, 3 tablespoons sugar, 1 tablespoon soy sauce, 1 clove peeled and minced garlic, 1/2 teaspoon Asian sesame oil, 1/2 teaspoon ground ginger, and 1/4 teaspoon cayenne; stir until sugar dissolves. Gradually whisk in 1 cup mayonnaise, stirring until blended
Edie's note on liberties:
I often leave out snowpeas and radishes because they actually require effort. Of course, the one time I did make the extra effort and put them back in someone said, "The radishes really make it don't they?" and it sort of ruined that short cut.
I also cut the mayo—half or even more than half–with light sour cream or entirely with light mayo, and have substituted slivered almonds with whatever crunchy thing I have on hand. One friend said it even is great with Nayonaise, the Vegan alternative. Another forgot the mayo entirely and said it was good. But she may have already been in to the freezer daquiris.
As for the cabbage, I have tried it with regular cabbage and savoy. It's just not the same. Sorry.
Bring It!
Cut the cabbage and put it back into the bag it came in. Then layer on other ingredients. Put toasted almonds in a snack sized baggie on top and tie it all with a rubber band. Put the dressing in a mayo container and pile it all in the bowl you'll serve it in, then in the cooler. Dump, add nuts, dress and you're good to go.
If you enjoyed this article, Get email updates (It's Free)